Quality Assurance Systems
QA Program Design
Quality Management Policies
HACCP Plans

Freshcare Training
HACCP Support Programs
Record Keeping
Approved Suppliers
Food Fraud
System Reviews
Food Defence
Scope Upgrades
Pre-Audit Checking
Speak to Chris or Joel for assistance
Quality Assurance Systems :
Chris Hall can assist you with QA systems design to meet the compliance requirements of recognised Quality Standards and for meeting specifications for supply to major retailers.  Contact Chris for information about food safety, record keeping,  scope upgrades and for system reviews / pre-audit checks.
Contact Chris : 0419 958 836          chris@tqas.com.au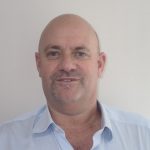 Joel Dinsdale can provide group and one-on-one training sessions that will ensure that you are educated in Freshcare Food Safety & Quality (FSQ4), Environmental (ENV3) and audit ready. Joel has developed a number of effective support documents that will assist in the implementation of a safe food and/or environmental system.
Contact Joel : 0417 857 675          joel@agroen.com.au

Total Quality Assurance Systems Pty Ltd ABN 14 091 546 039
 ABN 14 091 546 039.
Postal Address : P.O. Box 640 ,  Mt Hawthorn  W.A. 6915
Tel : (08) 9456 2455
                                                                                                                                                                                                   Copyright © 2019 Total Quality Assurance Systems Pty Ltd