Lab Testing - Food Safety
                                                                                                                         Which Tests ?
Choosing appropriate lab testing depends upon which Quality Assurance Standard or customer specifications you are wanting to meet.
Testing for chemical residues or heavy metals enables verification that any detections are below Maximum Residue Limits (MRL's) which are defined in the Food Standards Code. 
Microbial testing verifies that any pathogens detected are below acceptable limits for safe consumption.
Major Retailer Testing Requirements :
The most commonly requested tests for fresh food items to meet  the minimum testing requirements of major retailers are –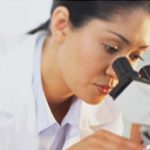 AT3 - Full Residue Analysis
MB3 - E.coli, Salmonella and Listeria monocytogenes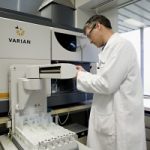 Additional testing may be required for –
Leafy vegetables
Root and tuber crops
High Risk items (e.g Berries, Herbs, Mushrooms etc)
Overseas imports
Crops which have had other  chemicals applied
Download the list of available tests below.
We can assist you to determine exactly which tests are needed to meet your compliance requirements.
Water Testing :
Water testing enables verification of water hygiene quality in irrigation, washing and cleaning operations –
E.coli and Thermotolerant coliforms
Listeria species
Salmonella
Heterotrophic plate count
Full Mineral Analysis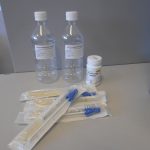 Environmental Swabs :
Environmental swab testing enables verification of clean surfaces in food handling areas, packing facilities, packaging and transportation –
E.coli
Listeria species
Salmonella
Yeasts and Moulds
Other tests available upon request – Nutritional Profile plus Dietary Fibre, Sensory Evaluation, Single Chemicals, Soils and Growing Medium.
Total Quality Assurance Systems Pty Ltd ABN 14 091 546 039
 ABN 14 091 546 039.
Postal Address : P.O. Box 640 ,  Mt Hawthorn  W.A. 6915
Tel : (08) 9456 2455
                                                                                                                                                                                                    Copyright © 2019 Total Quality Assurance Systems Pty Ltd